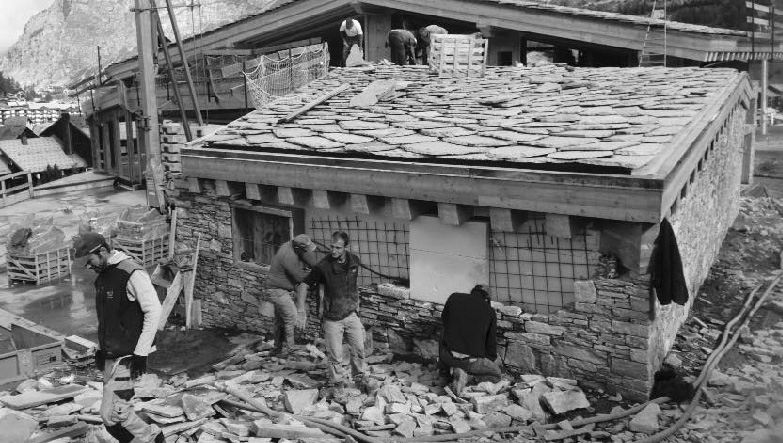 OUR
story
◆
After several years of reflection and work, the Frisian family, Carole & Sébastien, and their brother-in-law Pierre-Yves Casanova, a talented chef, are happy to introduce you their new restaurant l'Étincelle. Rich of many years of experience, they have joined together all their know-how to offer you an exceptional mountain atmosphere, just at the foot of the pistes in Val d'Isère.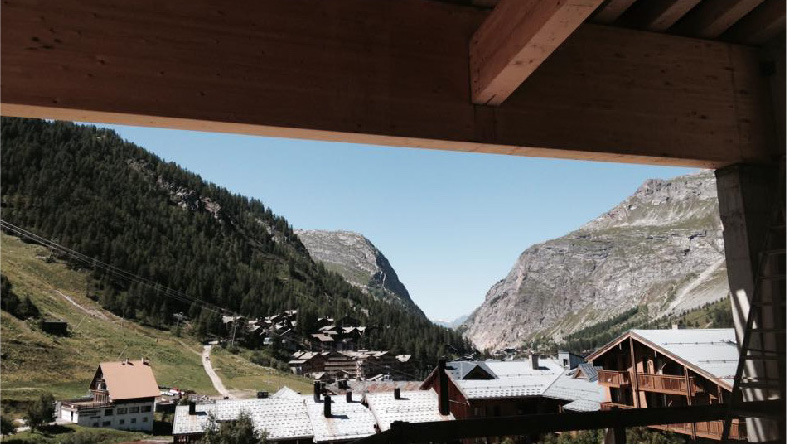 OUR
atmospheres
◆
Created by the local decorator, Laure Bauer, the atmosphere of l'Étincelle is the perfect blend of mountain spirit and traditional yurt atmosphere. Rather cosy, the fireplace, stones, old wood, furs & wools are brightened by the colours, materials and luminous symbols of the atmosphere of a yurt. The traditional crown is carved on the woodwork; the stretched canvas above the lounge area sets the tone for each fabric. We have kept the tradition and placed the fireplace is the heart of l'Étincelle concept like in the previous restaurant Les Clochetons run by René Frison. Centrepiece of the chalet, the fireplace creates a cosy atmosphere and announces the menu.
THE
Restaurant
◆
At l'Étincelle, your eyes will light up as soon as you walk into the restaurant and discover the generous buffet of pastries. From the open kitchen, led by family member Pierre- Yves Casanova, you can admire the fireplace used for the most delicious cooking. Beautiful pieces of meat are grilled, releasing an authentic aroma.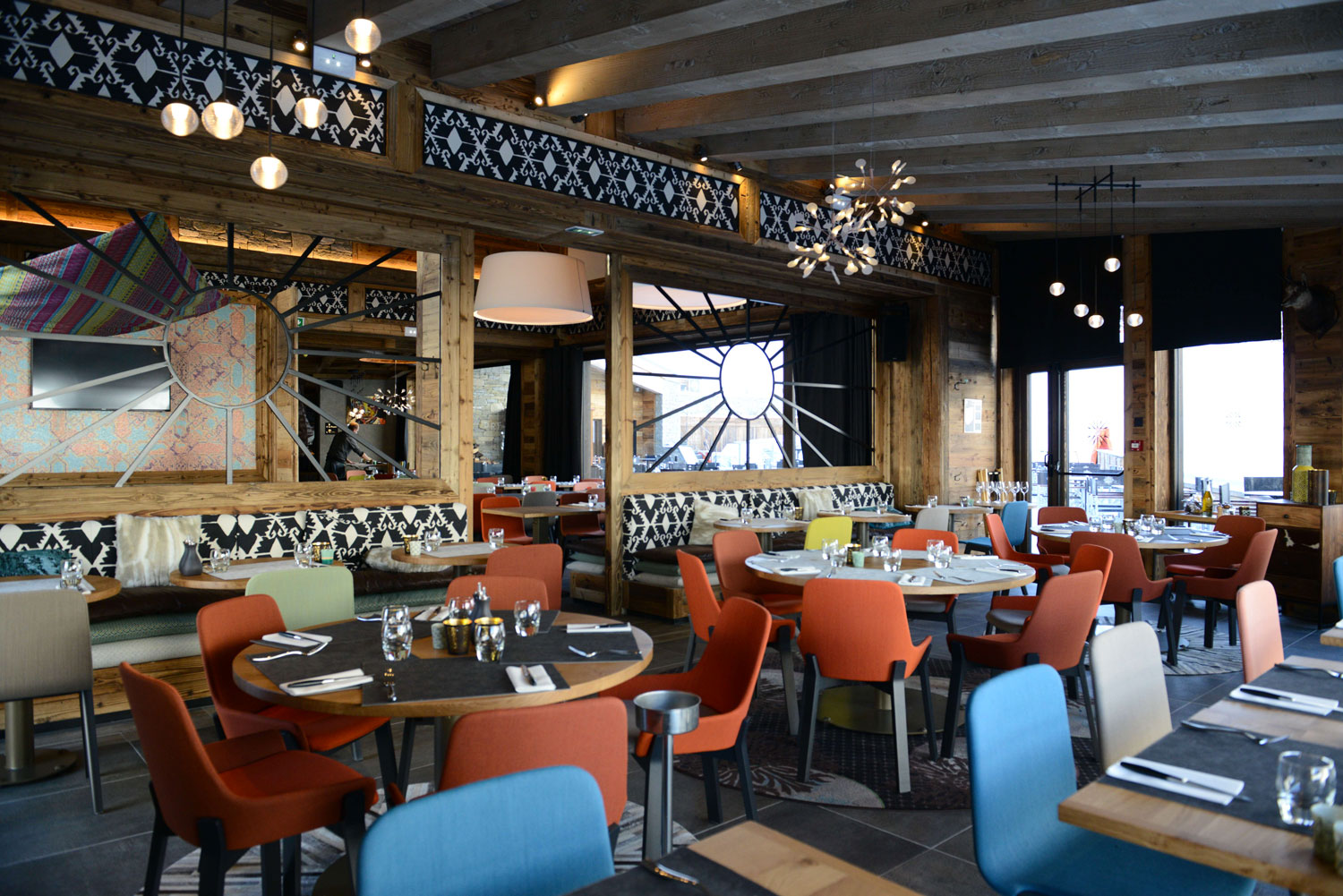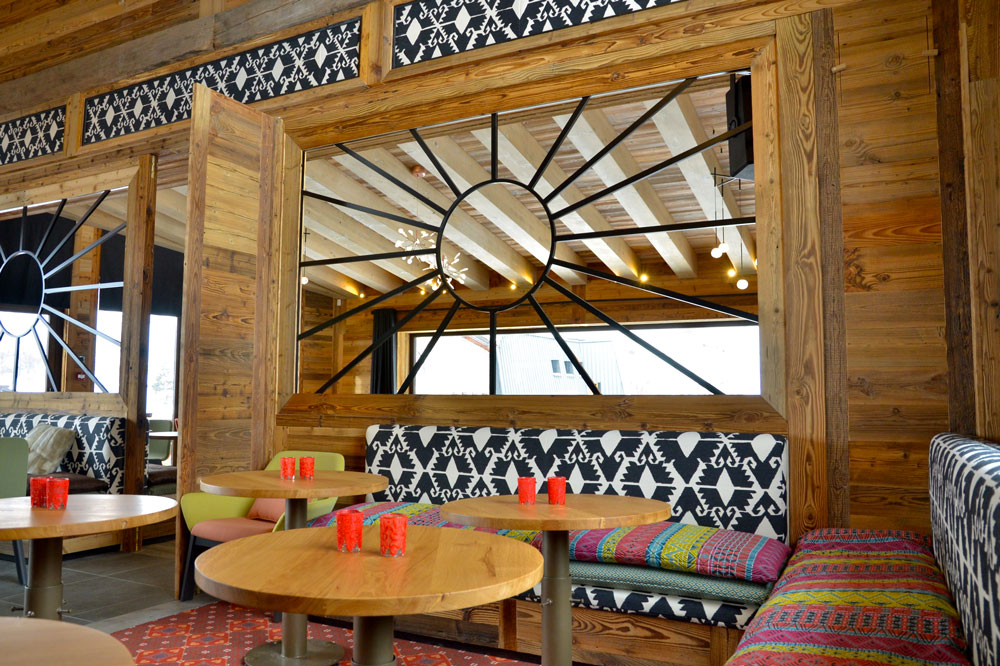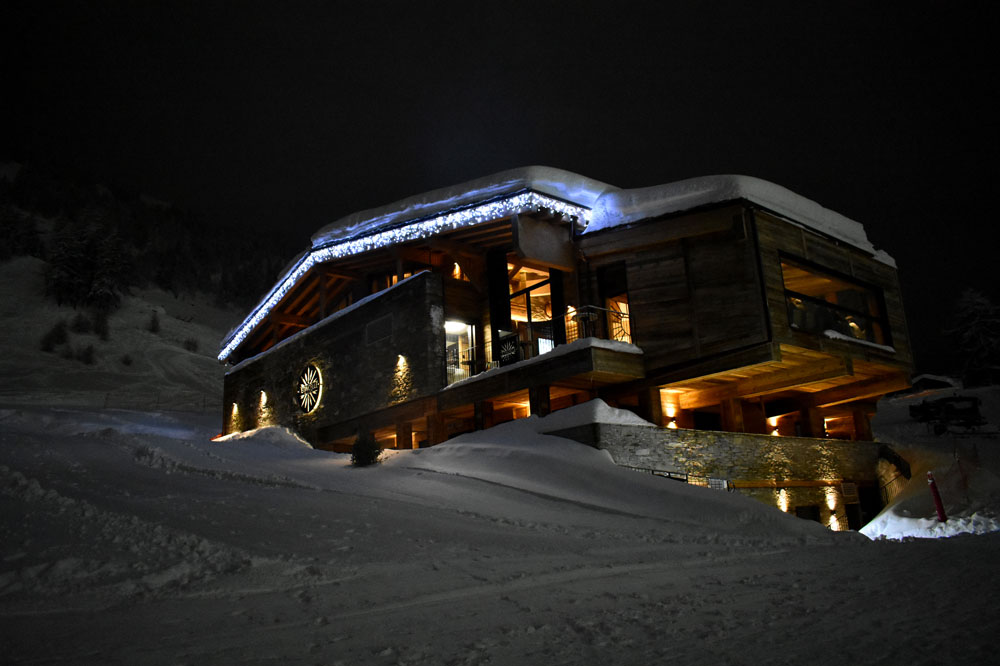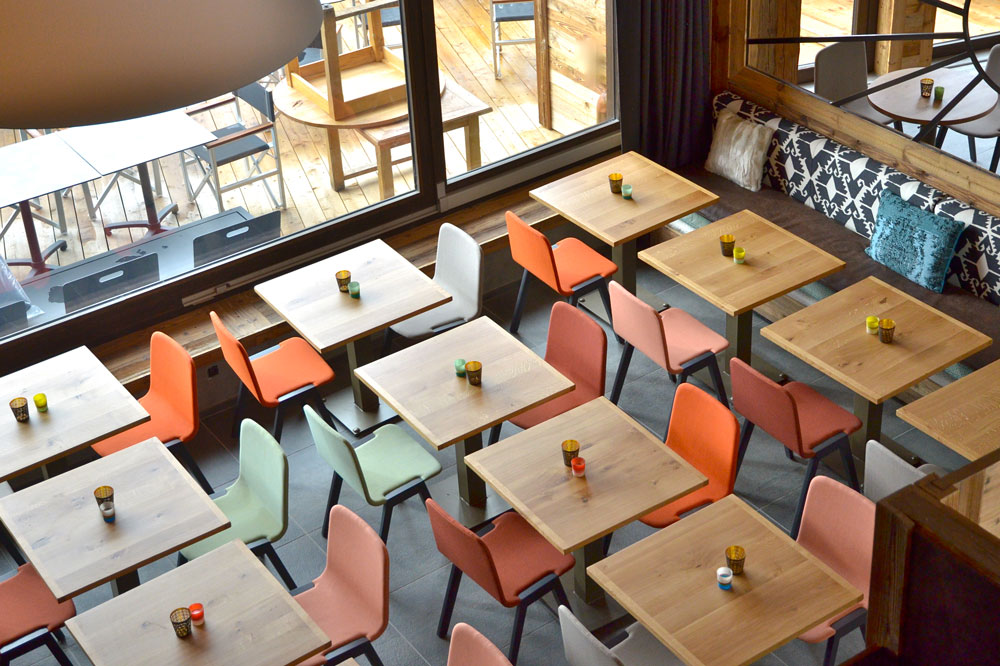 L

e
Bar/Snack
◆
l'Étincelle is a destination for everyone. Skiers in a rush will appreciate the snack bar where you can quickly get a bite to eat in-between two runs. On the menu: sweet and savoury pancakes, waffles, sandwiches, soups, pizzas… all home-made with service all day long. The bar will warm up hearts with hot drinks and Savoyard beers.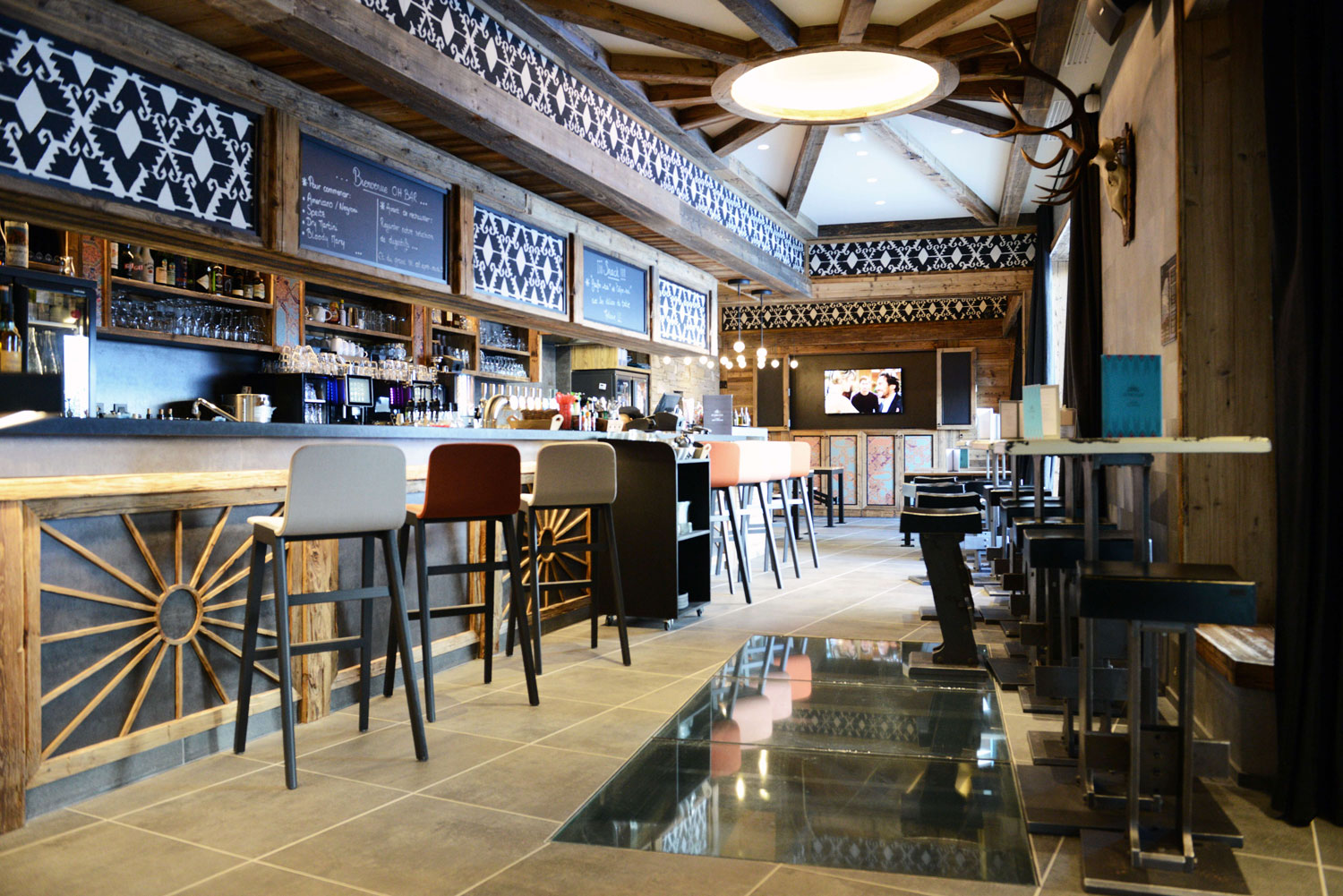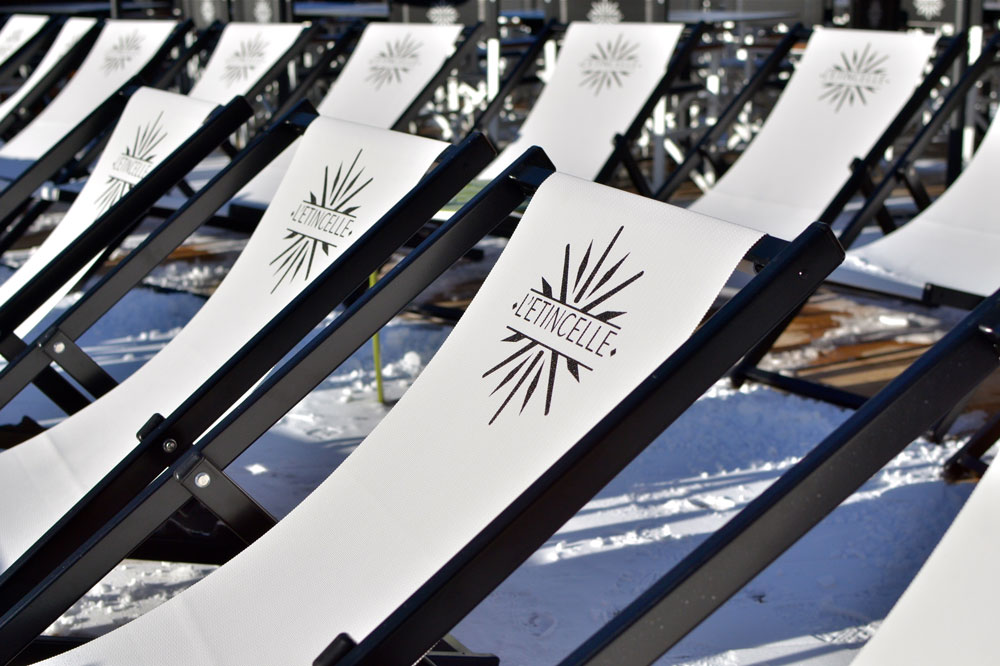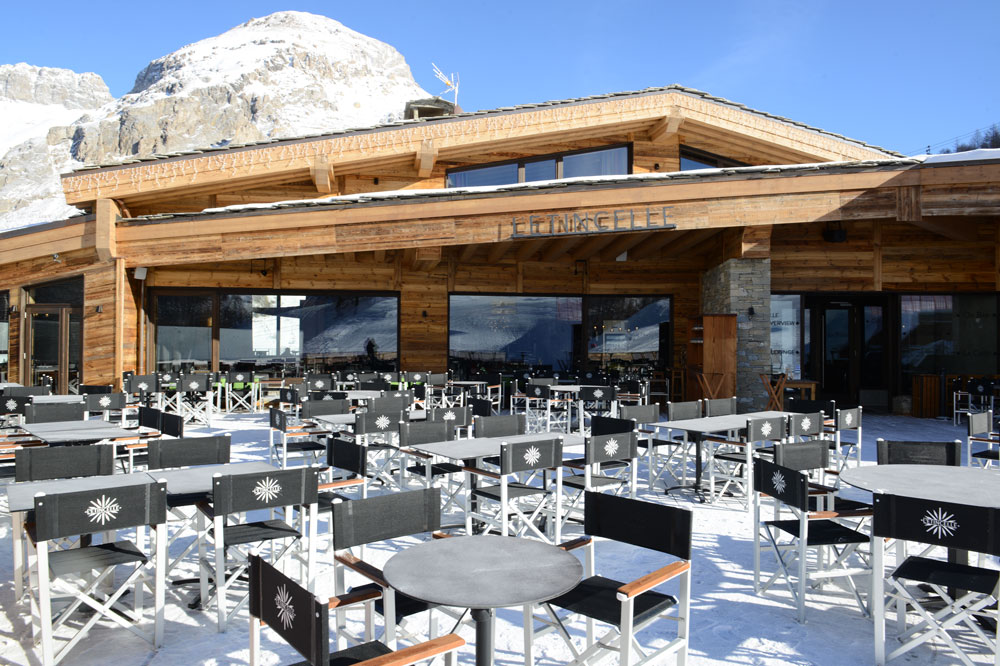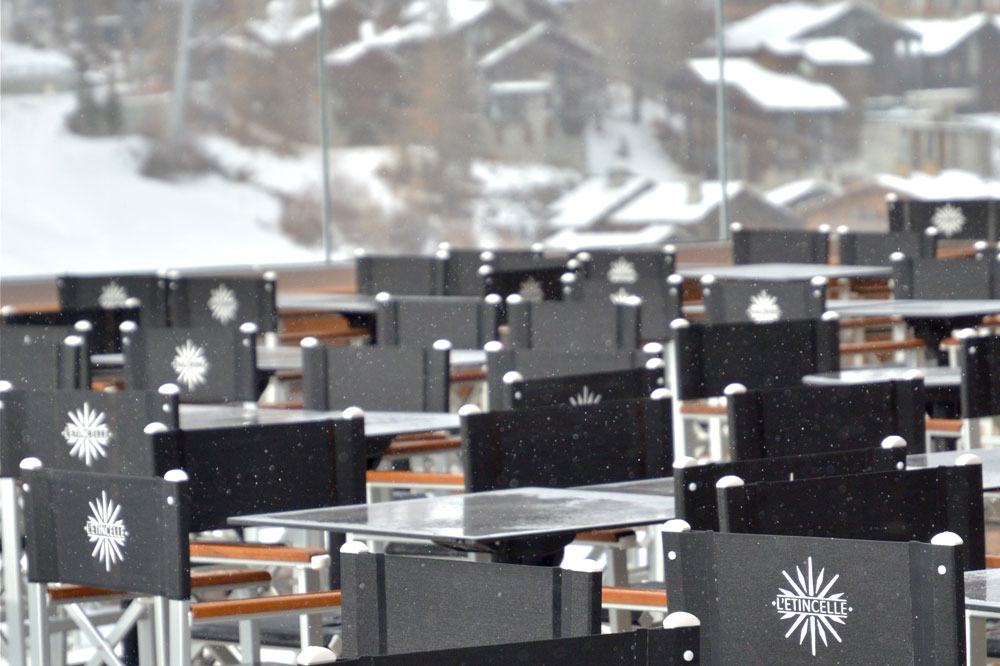 THE
Terrace
◆
Ideally exposed, the terrace of l'Étincelle welcomes the winter sun. Extended in front of the restaurant, facing south, the terrace is accessible either from Solaise or Bellevarde. 250 seats and about hundred deckchairs allow you to enjoy an exceptional sunbathing experience. The breathtaking view, wooden floors and the sound system create the, so appreciated, "mountain lounge" atmosphere. Our latest addition, the cabin N°2 of the old Solaise cable car, welcomes you for a break on the pistes.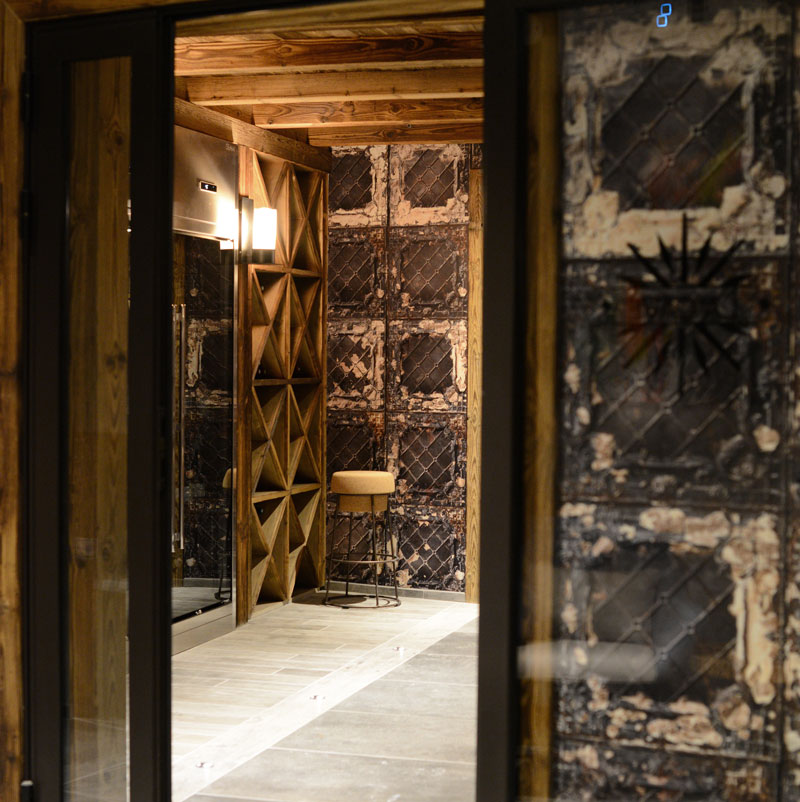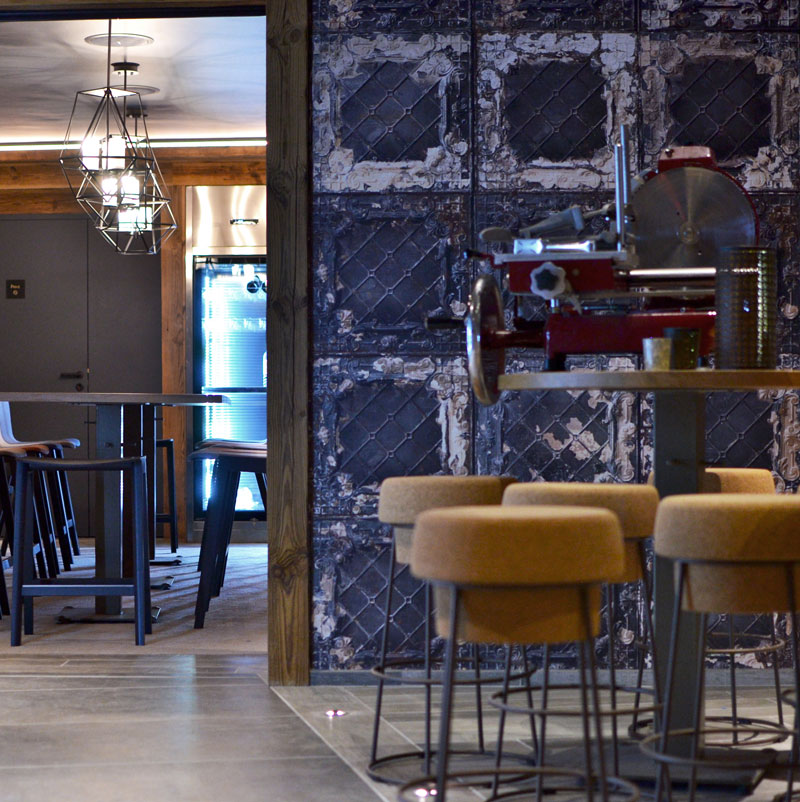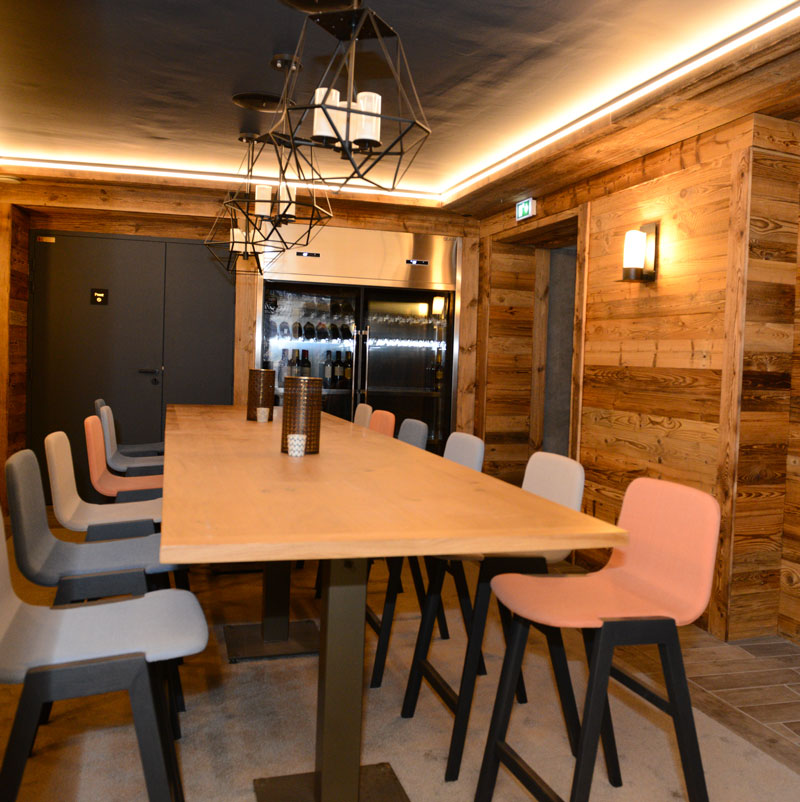 T

he
WINE CELLAR
◆
An exceptional cellar with wines selected from the greatest estates. As a shared passion within the Frisian family, the wine takes an honoured place. First, discover the imposing Enomatic wine serving system with a selection of astonishing wines by the glass. Then follows the first cellar where the wines of the menu are stored. On the lower floor, a second cellar with even more wines, spread over two rooms.
Hire the cellar and enjoy the large oak table for a wine tasting.
OUR FAMILY TEAM, YOUNG AND SUPER DYNAMIC,
IS VERY HAPPY TO WELCOME YOU IN
THIS UNIQUE LOCATION IN VAL D'ISÈRE