At the heart of the Val d'Isère, at the foot of the Solaise mountain, the bar-restaurant at "L'Étincelle" holds its head high. For it is within these 1,200m2 of comfortable decor that you take your seat for a wonderful time to share. The owners' watchword: extending a warm welcome. As a part of its construction, the sound and lighting system at "L'Étincelle" allows the creation of elaborate atmospheres. Here may be found
skilfully positioned speakers on the exposed beams. DJs are booked to provide entertainment at the restaurant day and night. Our team is responsive, meeting all your requirements and will help you with your event by putting you in contact with numerous local providers.
SEATING CAPACITY: 170 PEOPLE INSIDE, 250 PEOPLE OUTSIDE
THE KITCHEN CAN SERVE UP TO 160 PEOPLE SEATED AT A TABLE, IN THE COCKTAIL LOUNGE, SERVED STANDING & UP TO 350 PEOPLE OVER MULTIPLE FLOORS.
Marriages
AT HIGH ALTITUDE
◆
At "L'Étincelle", gourmet expectations are aroused upon going through the door: a generous pastry buffet appearing before our eyes. The Chef, renowned for his previous creations at "Les Clochetons", practises his art here now and has presided over many a delicious meal.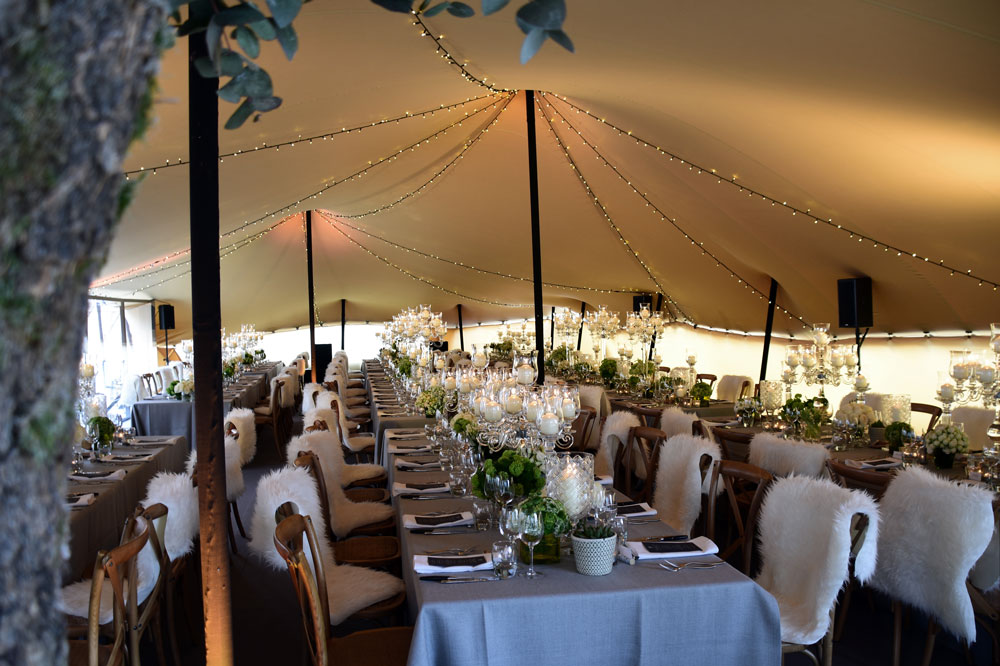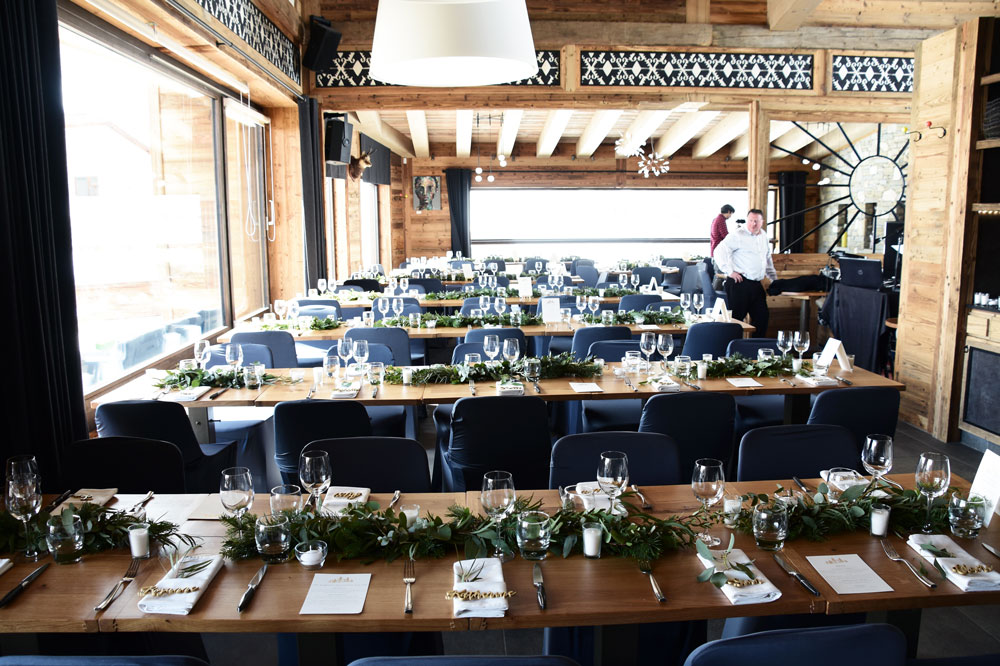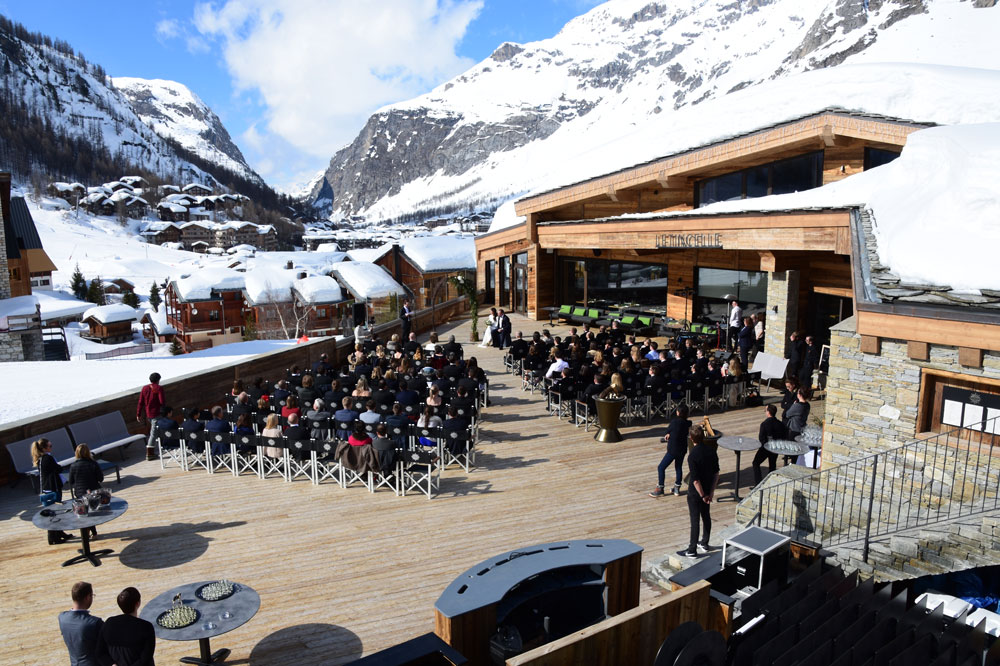 T

ailor-made
events
◆
In a grandiose setting, surrounded by the most wonderful alpine summits, trust us to organise your event. Our team will put into action the customised nature of your occasion and with a service commensurate with your event.
Reserving a room, the wine cellar or the entire chalet is available.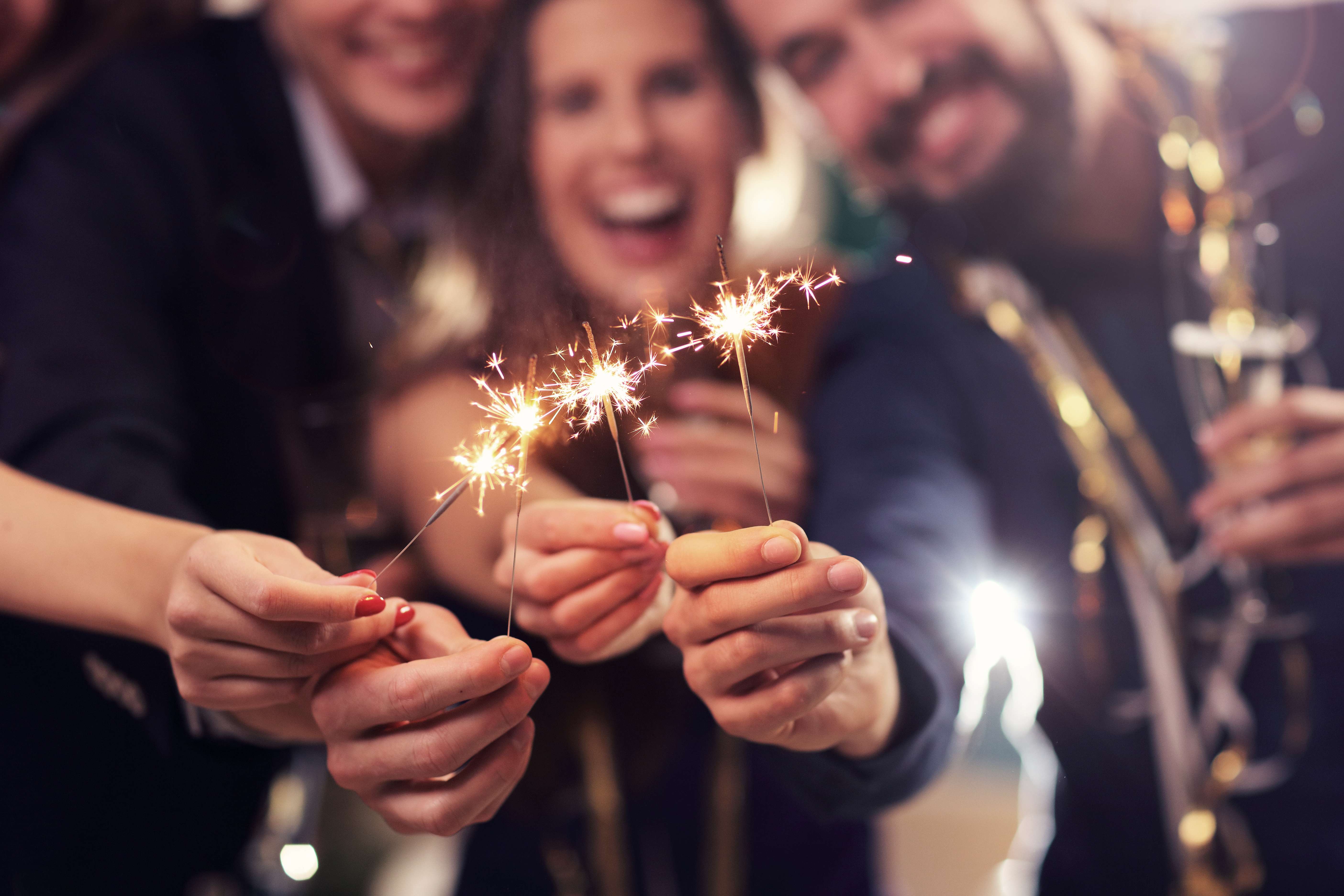 YOU ARE WORKING ON A PROJECT, AN IDEA FOR AN EVENT…